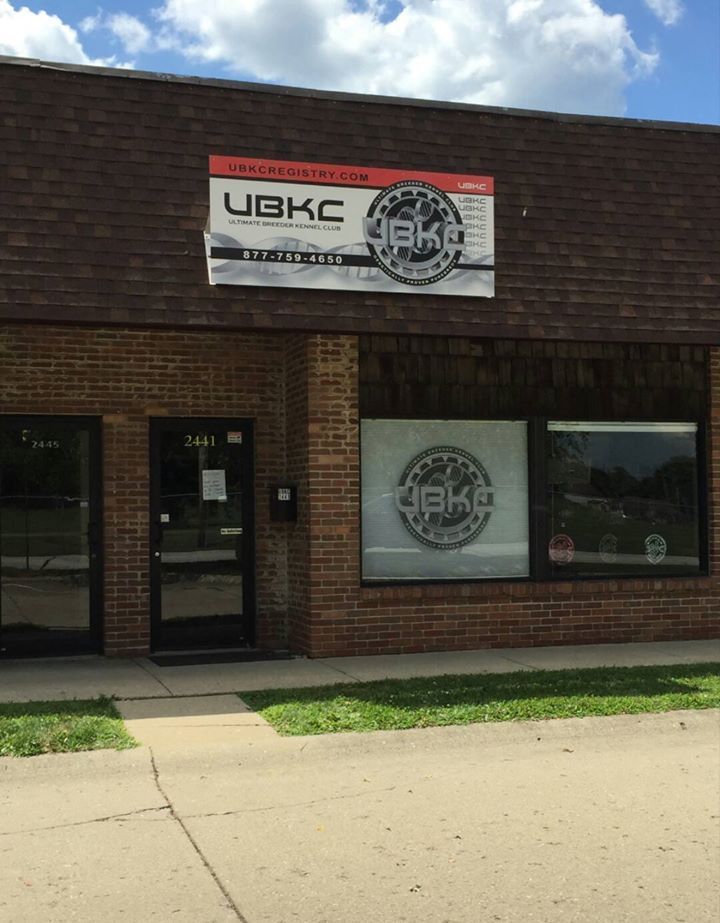 Welcome to UBKC the Online Store
Official Store of the UBKC
Get Your Official Merchandise, Pet Accessories, Pet Care Items, Clothing, Personal items and more right here!
Pay for your UBKC show booths, event entry fees, registration fees and more!


Toll Free #: 877-759-4650
Hours: Mon-Fri / 9-5 EST.
Closed Holidays & weekends
Lafayette, IN. 47905
HelpDesk@ubkcregistry.com

Subscribe to our news letter for new merchandise updates
& Special Price - Advance Ticket Sales To UBKC Dog Shows!
Great Prices Every Day!
The UBKC is more than just an animal pedigree registry company, we're also your supplier of quality pet supplies and pet care products. The Ultimate Breeder Kennel Club offers some of the best pet care products and merchandise available. In addition to our officially branded UBKC pet supplies and merchandise, we also sell many pet related items that can be customized with your pets images, names, sayings and much more.

100% Secure Shopping!